The Benefits of Purchasing an Extended Car Warranty
---
If you've ever spent a sleepless night worrying about why your car is making a certain sound or giving off a certain odor, chances are you already have a great reason to consider buying an extended car warranty. With many vehicles, especially those that come pre-owned, a manufacturer's warranty only extends so far and after it runs out, you're left financially responsible for the costly auto repairs that will eventually come. If you want actual, long-lasting coverage for your vehicle, you'll want to consider buying an extended warranty for protection. Don't spend any more time worrying about your car breaking down on you. Here are just a few reasons to start looking into an extended warranty today: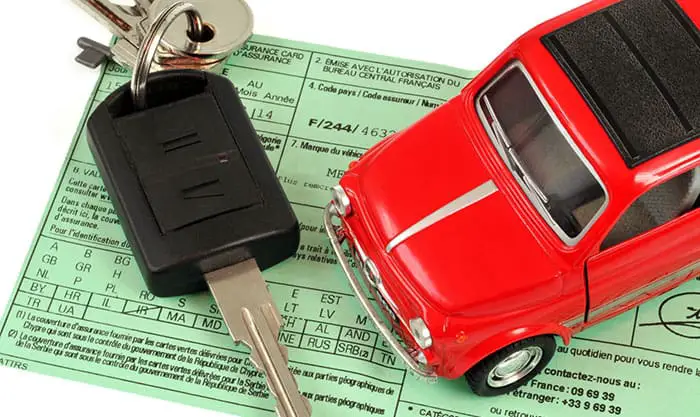 You're Covered No Matter What
You'd never think of driving a car without getting collision auto insurance for it, so why should you take a car out on the road if it doesn't have a working warranty? When it comes to your vehicle's manufacturer's warranty, the coverage often only lasts for a few years after the purchase of the car. After that runs out, and when the car is actually most likely to breakdown, you're left financially liable for the cost of sky-rocketing repair bills. When you buy an extended warranty from a trusted company like Endurance, you're safeguarding your vehicle against disastrous breakdowns or even minor problems that occur time to time on the road. You don't have to worry about being at the mercy of your vehicle. With an extended warranty, you're always prepared for the worst.
You Get Right Back on the Road
When you purchase a warranty from Endurance, you're able to get your car assessed, serviced, and back out on the road in no time. You don't have to wait around to be reimbursed for repairs, and you certainly don't have to waste time trying to file a confusing or difficult claim, they do everything for you. With Endurance's extended warranty policy, you're cleared for all covered breakdowns without having to pay anything out of pocket, they pay the repair facilities directly. Even if you have a smaller issue that you know you should get checked out, you don't have to drive around ignoring it until it becomes a bigger problem. With Endurance, you're fully protected from electrical and mechanical breakdowns. In fact, every Endurance protection plan comes with 24/7 Roadside Assistance at no added cost to you! Further saving you money in the event of a breakdown.
You're Investing in Your Car
If you care about your car and depend on it to get you everywhere, you already know how important it is to take great care of your vehicle. A car is a major investment that should last you at least five to ten years, if not more. Buying an extended warranty is just another way of investing in your car and making sure it will last as long as it possibly can. There's no point in owning a vehicle if you're not in it for the long haul. When you purchase an extended warranty from Endurance, your car is given a new lease on life and worry-free driving for you.
Cars are Unpredictable
No matter how well-maintained or reliable your vehicle is, at one point or another there's bound to be a problem. This kind of thing simply can't be helped, as no matter how well a vehicle may be built, it will eventually breakdown. Cars are unpredictable machines, and you just never know why or how they're going to break down on you or leave you stranded on the side of the road. Rather than living in fear of that moment, take the matter into your own hands by purchasing an extended warranty from Endurance today. You'll not only be protecting your vehicle from an unexpected breakdown but also your finances from costly car repairs.