Take the Stress Out of Auto Financing With These Helpful Tips
---
Have you found the ride of your dreams? Has your old car finally given out on you and you need to purchase a new one? Maybe your family has expanded and you need to trade that two-seater sports car in for a four-door sedan or minivan? Whatever your reason for wanting to buy a new car, you're probably already aware that it's going to cost you a lot. If you can't afford the cost of buying a car outright, you may need to look to a car loan provider for some help.
Car loans are financial loans provided to eligible applicants to finance the cost of a car. The bank or lender of your choosing will review information to determine your eligibility. The car is then purchased using the borrowed funds. You sign an agreement with the loan company to repay the balance in full including interest rates and other associated costs.
Sounds simple enough. Yet the process for getting approved for a loan is long and requires a lot. To reduce the stress of financing a car, you be aware of (and start preparing for) what you'll need to get approved quickly.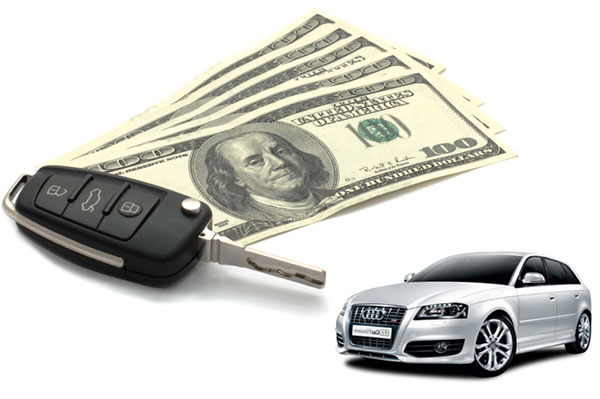 Good Credit History – As with any type of loan, one of the first things lenders like New Roads Auto Loans looks at is your financial history. Reviewing your credit report gives them insight on how you manage your money and how responsible of a borrower you are. Findings of late payments, collection accounts, and high outstanding balances will cause a lender to reject your application. Therefore, give your credit report a once over. Try to remove any discrepancies and make sure that you're making timely payments on other accounts you may have listed.
Proof of Income – You might have a credit background that shows responsible financial management, but if you don't have the means to repay the car loan, your application will be rejected. Most loan companies will verify your employment by reaching out to your employer and also by reviewing your most recent pay stubs. The pay stubs will show your take-home pay which can also be used to determine how much you can get approved for.
Proof of Residence – Lenders need to know where to send correspondence and how to locate you should they need to in reference to your car loan. Therefore, you'll be asked to provide proof of residence. This might include your driver's license along with a bank statement or some other official form of mail addressed to you.
Valid Car Insurance – When financing a car, it is very important to remember that the lender will have a lien on it until the debt is repaid. That essentially means they have some vested interest in the vehicle. In order to protect the asset, you will be required to have valid car insurance. Some companies may require you to get full coverage just in case you're in an accident so the car is fully restored.
Car Title or Bill of Sale – If you plan on trading in one car for another, you'll need to have verification of ownership. This often includes the car title, vehicle registration, and/or the bill of sale.
Down Payment – There are some great car loans out there that offer options for zero down payments, however, in most instances, you'll want to have a lump sum of cash set aside. Experts suggest trying to spring for at least 10-11% of the car's full value. You'll need to have this in cash, a money order, or check when you apply.
Getting approved for a car loan, like any other loan is a process. It revolves around several key factors such as those described above. Take your time in choosing the right lender who will offer you a decent loan with reasonable interest rates and terms. To increase your chances of getting approved make sure that you've cleared up your credit report, gathered all your documentation, and secure a sizable down payment. All of these factors can help to reduce the risks in your lender's eyes and boost your chances of getting the financing you need.