Road Tripping Guide to Anguilla
---
Anguilla, just miles away from St. Martin is indeed the Caribbean's best-kept secret. What makes the Caribbean island unique is that unlike its neighboring islands, Anguilla offers a mix of everything. It still carries its local charm and authenticity and retains its soul. A trip to the Caribbean gem is a must. Look forward to a great vacation with your friends and loved ones and enjoy a trip of a lifetime. Explore the pristine white beaches or go scuba diving or snorkeling to enjoy the sea life. Ride on horseback on the best beaches of any single Caribbean island.
Visit Anguilla when the weather is comfortable and the peak tourist season is gone. That way, you can avoid the massive crowds and increased prices. Visit between May and August if looking for a deal. Those looking for a luxury vacation in Anguilla can hit the island any time of the year. You can stay in a superb luxury villa with great views and with private pools.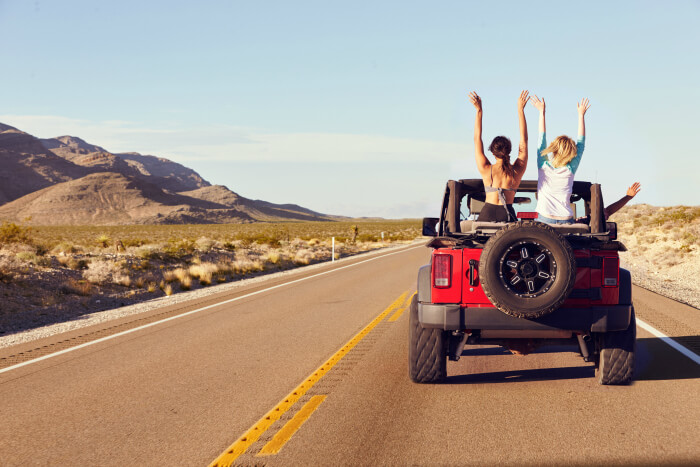 Driving in Anguilla
Don't be afraid to get lost in Anguilla and you can simply head where you wish. The island is small, and you would never be far away from the main road. The island is about 3 miles wide and just 16 miles long. A central main run dissects the island, and it would take just half an hour to travel the entire island length. Take one of those smaller roads to reach bays, coves, villages and other sites of interest. The steering wheels are on the left-hand side, and the speed limit is 30 mph. Renting a car and driving at your own pace is an excellent way to explore Anguilla. One can check out different beaches, villages, and galleries.
Where to go for road tripping
 The owner can chalks out exciting itineraries when they go road tripping in Anguilla. There is the more modern West End and the less developed East End. Along the way, you can stop for lunch and rum punches. Driving is indeed the best way to see and explore Anguilla.
Explore the unexplored East End that is rich because of those wild coastlines and untouched natural beauty. When driving through this part, you will come across charming, working fishing villages. Start the trip from Shoal Bay East and head towards the quintessential Anguilla fishing village.
For the adventurous, they can opt for a drive-and-hike tour over the more rugged terrain. You can go for a drive over the rocky Harbour Ridge Road and enjoy grand views from Island Harbour to Scrub Island. There are glorious views in all directions.
Thes West End itinerary highlights almost all of the must-see, such as Barnes Bay and Shoal Bay West. It is a must to drive to like West End Bay that is known for the most charming Caribbean cottages. The itinerary would cover all of the West End, right from Maunday's Bay to Anguilla Island.
Anguilla's north shore itinerary is marked by crystal clear open sea and those high-cliffs. You get to see picture-perfect coves, cliffs, and caves along the middle of that coast and amidst the natural beauty. There are rich historical sites as well as classic Caribbean homes and restaurants and bars on the route.
For those looking for a romantic drive and special moments in the form of an alluring sunset, well, one can set off on their adventurous bonding day with their partner.  Jump into the driving seat and grab your bathing suit as there are endless opportunities for romantic moments you can enjoy on those special beaches of Anguilla. Drive away to Crocus Bay or the Little Bay and later enjoy some refreshing romantic dinners in Anguilla.
Tips when driving in Anguilla
Whenever taking a road trip, one has to ensure that they take the right decisions that guarantee their safety as well as assure the fun and adventure.
You would, of course, need a temporary Anguillan driver's license for the vehicle you rent. Anguillan driver's license is valid for three months. Check with your hotel about the car rental types and the pricing. When you book your car for a road trip, ask which side is the driver's wheel on.
Driving in Anguilla is not a big challenge, but one must ensure that the car they drive is in good condition. There are a couple of main roads in Anguilla which are paved. Four-wheel-drive vehicles are perfect for exploring the island's unpaved and pitted back roads. As Anguilla is mostly flat, it works as a positive factor.
For the more mountainous part of the island, you would need study vehicles to maneuverer those steep hills with twists and turns. At times, there are blind spots on narrow roads and with no guard rails. The road through the "island center" is looked upon to be the worst. Hence, there is a mix of sandy, rocky, dirt and patched pavement roads in Anguilla.
Keep the speed limit in mind. While the main roads are well-lit, lighting can be a factor on the dirt and rocky roads. The road signage is satisfactory, and one can always ask for help from the locals who are warm and friendly.
Be wary of the pedestrians and loose dogs and cats on the roads on the island. Plenty of people walk in Anguilla, and at times, there is not enough room for passage because of the narrow roadside.   Let the goats cross when you see a "goat crossing" sign, and there are of goat crossings signs here.