Driverless cars and the elderly – the perfect match?
---
The automobile industry is so busy at the moment, as far as driverless vehicles are concerned anyway. Elon Musk's Tesla has already finished testing its self-driving Autopilot system on roads throughout Britain, Google is trialing its automated technology in real-life situations and both Mercedes and Lexus have described how they are working on their driverless car technology of their own. Moreover, if rumors are anything to go by, both BMW and Apple have gone into partnership to develop a car that may be set up to be automated as well.
While various manufacturers in the vehicle industry appear to be giving their backing to self-driving cars though, members of the public don't seem as sure about the technology. In fact, a survey by AAA suggested that around 75 per cent of the public are currently fearful about riding in a self-driving car.
Several groups in our society could benefit hugely from the launch of autonomous vehicles though, including the elderly. This is particularly evident when considering the Surface Transportation Policy Project titled 'Aging Americans: Stranded Without Options'. This study revealed that 20 per cent of Americans over 65 do not drive at all. In this article, innovative New Rochelle Straight Stairlifts explores further how driverless cars have the capability to assist older citizens…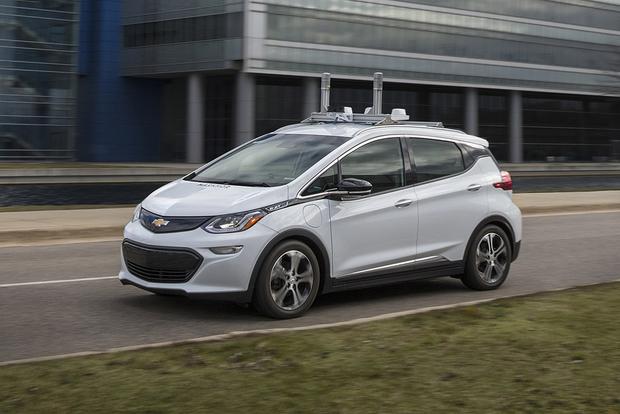 Waymo – a driverless vehicle pioneer
When thinking about the innovators of autonomous vehicles, Waymo must make the list. A company which started out as the autonomous car division at Google, the firm's driverless cars have already been driven at least 3.5 million miles in 22 test cities — with one test seeing a blind man successfully being able to complete a test ride by himself.
Waymo has been successful at including several eye-catching design elements into the development of their self-driving vehicles. These features have the intention to help the elderly, as well as individuals with disabilities, when they are heading out on a road trip.
Screens which are the size of a laptop computer's screen found within the vehicle's cabin are sure to be appreciated by those on-board who are hearing-impaired, for example. These screens allow individuals to follow a route, as well as view selected information such as any traffic signals, crosswalks, pedestrians, cyclists and other road users encountered while getting from A to B.
We must also shine the spotlight on a collection of buttons which have been placed onto the dashboard of a Waymo autonomous vehicle. People who are familiar with cars which have rolled off production lines over the past few years are likely to have already come across a 'Start' button. However, Waymo vehicles also come complete with a 'Pull Over' button and a 'Help' button that will begin a two-way voice communication connection with a control center when pressed.
Don't think you need to wait years to start getting to grips with one of these driverless vehicles either. After all, plans are in place for Waymo to launch the world's first commercial driverless car service any day now!
The AARP's opinions
Before we get too ahead of ourselves, however, the executive vice president of the American Association of Retired Persons (AARP), Nancy LeaMond, acknowledged that elderly people must be thought about during the design stages of any self-driving vehicle.
"This is a critical part of livable communities as we talk to mayors and other officials around the country. To be successful, people of all ages will need to trust the machine to do the driving and right now there is a very significant trust gap. A full three-quarters of U.S. drivers of all ages report feeling afraid to ride in a self-driving car," Ms LeaMond stated while speaking at an AARP panel discussion which formed a part of the 2018 North American International Auto Show.
The panel discussion included an interesting speech by Elizabeth Macnab, of the Ontario Society of Senior Citizens' Organizations, too. She pointed out that there are a few considerations which must be made to ensure driverless cars are indeed appealing to elderly people, including:
The vehicles should be affordable to senior citizens on a fixed income.
The vehicles should be accessible to senior citizens who need to use mobility aids and walking devices to get around.
The manufacturers of autonomous vehicles should commit to providing training to elderly people about how to correctly use a driverless car.
Former British Transport Secretary's opinions
What about the thoughts of those on the other side of the Atlantic? Former British Transport Secretary, Chris Grayling, went as far as to claim that self-driving cars would transform the lives of the elderly and the disabled. Promoting the benefits of this new form of transport on both the economy and society in a speech made at the Association of British Insurers' annual conference in London, Mr Grayling said: "The potential benefits of these new technologies for human mobility — and for wider society — are tremendously exciting.
"Many who can't currently drive will be able to take to the road. Elderly people or people with disabilities which prevent them from travelling today will discover a new sense of freedom and independence."
Another benefit of self-driving cars, according to the British Transport Secretary, is that "self-driving cars should make road travel far safer by eliminating the biggest contributory factor in accidents today — human error".
If autonomous vehicles can indeed assist senior citizens and other demographics, then shouldn't the release of these automobiles be a development that we certainly should be ready to back?
Sources:
https://www.washingtonpost.com/local/trafficandcommuting/driverless-cars-promise-far-greater-mobility-for-the-elderly-and-people-with-disabilities/2017/11/23/6994469c-c4a3-11e7-84bc-5e285c7f4512_story.html?noredirect=on&utm_term=.3dcca6e508d6
https://www.dailymail.co.uk/news/article-5052809/Self-driving-cars-set-transform-lives-elderly.html
https://www.autotrader.com/car-shopping/self-driving-cars-elderly-could-be-first-embrace-a-266938
https://www.cbc.ca/news/canada/windsor/autonomous-vehicles-for-seniors-1.4490431
https://www.drivesweden.net/en/autonomous-vehicles-can-benefit-seniors-all-over-world
https://www.alphr.com/cars/1001329/driverless-cars-of-the-future-how-far-away-are-we-from-autonomous-cars