Are extended car warranties worthwhile?
---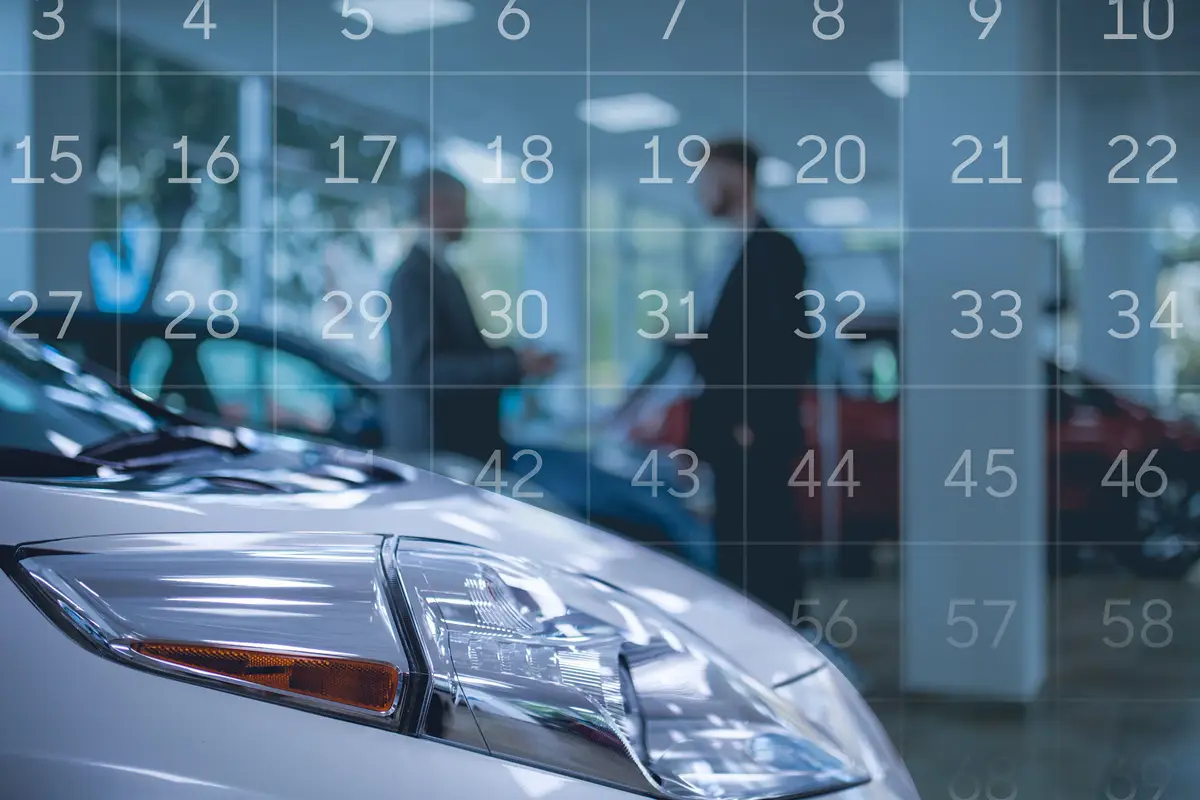 The average new car loan is six years, according to Experian, longer than the typical manufacturer's warranty, and many people hold on to their vehicles for much longer. Once the warranty expires, the cost of all repairs comes out of the pockets of the owner, and nervousness about the prospect has made purchasing an extended warranty a popular option. Almost half of consumers who buy a new or used vehicle from a franchise dealer opt for an extended warranty. according to the National Automobile Dealers Association.
Connected: Which 2021 vehicles have the best warranty?
Although they are commonly referred to as extended warranties, extended service contracts are the correct term. They do not extend the manufacturer's warranty so they may not cover the same parts or have the same benefits and limitations. Rather, they're insurance policies that promise to fix or replace certain parts if they break, and they always include specific exclusions (like manufacturer warranties) about what's covered.
Another big difference: a warranty is included in the cost of a vehicle. You have to pay extra for an extended service contract.
The main reason people buy an extended service contract is to protect them from major repair costs like a new transmission or an engine rebuild, which can cost thousands of dollars after the manufacturer's warranty expires.
However, the biggest question for many is how much does a service contract cost, and there is no easy answer. It can be less than $ 1,500 or more than $ 3,000 depending on whether it's a new or used vehicle, how old and how far the vehicle is, how long the contract is, and what it covers. Some only cover critical powertrain components, while others provide bumper-to-bumper coverage.
A service contract for a vehicle from a brand that has a reputation for quality costs less than one from a brand that often ranks low in reliability surveys. That's because the company supporting the service contract is likely to have to pay fewer repairs.
Is an extended service contract right for you?
While a service contract can be comforting and often sounds like a wise decision, there are several reasons Not to buy a vehicle when buying a new or used vehicle, especially if it is covered by a manufacturer's warranty.
After careful consideration, you can decide that a service contract is not worth the money. Here's why:
A service contract does not pay for repairs that are covered by the manufacturer's warranty. If you buy a new car with a basic three year / 36,000 mile warranty, you will likely not have a service contract during that time. Everything that breaks is covered by the factory warranty (with the exception of normal wear parts such as brake pads and rotors). Critical engine and transmission parts can also be covered by the powertrain warranty for five years / 60,000 miles (or more). In this scenario, you might never use a five-year service contract. So you are paying for something that you already had for free.

Many consumers who use a service contract learn the hard way that their contract costs more than they collect in services. Vehicles often last more than 10 years without major repairs, so the mechanical disaster they feared may never materialize. For example, someone pays $ 2,000 for a contract, but the only covered repairs during the contract period are $ 1,350. You would have been better off putting money in a piggy bank instead.

Additionally, all service contracts are excluded so the repairs you need may not be covered, such as: B. Engine damage from overheating. Here's another possibility: an oil seal fails and causes damage to the engine. The internal damage is covered, but the oil seal is not, and the contract manager can deny a claim because an uncovered part caused the damage. In addition, claims can be rejected for some contracts if the vehicle owner cannot provide evidence of regular maintenance (this also applies to guarantees).
If you want a service contract, choose carefully
If you think a service contract is right for you, there are a few considerations to make when purchasing a service contract:
You don't need to sign a service contract when you pick up a new or used vehicle. When the vehicle is under warranty, you have plenty of time to review other service contracts.

You have options. Numerous independent contract providers advertise online, and you can compare prices for both these and manufacturer-sponsored contracts sold by other dealers.

Some dealers only offer contracts that are endorsed by the vehicle manufacturer or an affiliate, but many others also offer plans from independent companies. After picking up a vehicle, you may hear from independent service providers who searched the public records to find out that you recently purchased a vehicle.

If a retailer is pushing for a contract from an independent vendor rather than the manufacturer, it may be because they have a higher profit margin for the retailer, not because they offer better coverage.

Many independent companies provide good service and high marks from customers, but some independent vendors have gone out of business. It's not common, but it does happen. Therefore, investigate the company's reputation and whether it has good financial support.

At a dealer, you may be asked to include the cost of an extended service contract in the loan for the vehicle you purchased. This is convenient, but it also means you pay interest on it.
Important questions to ask before purchasing a service contract
Is there a deductible for every visit? You may have to pay $ 100 or $ 150 out of pocket each time. If you are selling the vehicle to an individual, is the service contract transferable to another owner? (They are non-transferable if you are selling to a dealer.)

Where can you do repairs? Manufacturer-supported contracts usually require you to contact a dealer. Exceptions are rare. Other contracts may have restrictions on where you can take your vehicle or choose the repair shop.

Does the service contract pay the repair shop for covered repairs, or do you have to pay the bill and then file a claim for reimbursement? Can a claim be denied after paying for a repair?

Can you read the contract that you must sign before agreeing to buy? This is where you can find the fine print that lists all the rules and exceptions, not in the glossy brochure or online advertising where everyone in the picture has big smiles. If the seller doesn't give you this information before signing the contract, move your business to another location.

What are the exclusions and your requirements? Again, you'll need to look at the actual contract to find out what's not covered and other restrictions. Don't believe it when a salesperson says, "Oh, it covers everything." It won't, and you should find out what is not covered before purchasing.
More from Cars.com:
The Cars.com editorial team is your source for automotive news and reviews. In accordance with Cars.com's longstanding ethical policy, editors and reviewers do not accept gifts or free rides from automakers. The editorial team is independent of Cars.com's advertising, sales and sponsored content departments.
share