A Touch of Class: 5 Ways to Upgrade Your Car Exterior
---
We want our cars to be as unique as we are. It is both underwhelming and unoriginal to see your car parked next to a vehicle that is the same color, model, and make of yours. Some people go to someone else's car in the parking lot only to realize that the car is not theirs.
Individual spirits and auto enthusiasts make their mark on their vehicles as a means of self-expression. Following are five improvements that might be considered when putting your stamp on a car without breaking the bank.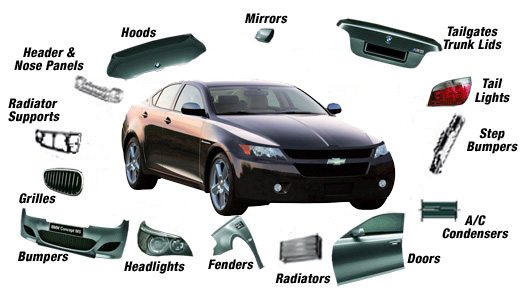 Tinted Windows
Window tint transforms the fish-bowl-like vehicle windows into private, sleek, and stylish ones. This simple upgrade is not only an upscale look but increases the comfort of the drivers and passengers. Upgrade benefits include protecting the upholstery from fading and blocking UV rays.
Vehicle Wraps
Business owners sometimes have vehicle wraps applied to dress up company vehicles and advertise their business. They also add a bold character statement to personal rides. A classic side-stripe or representing a favorite sports team are choices that have been made. This upgrade needs to be installed by a professional to guard against ink fading, and for a flawless application.
Bumper Upgrades
Guarding the car when low-speed collisions occur is the primary purpose of a bumper. Upgrades have both aesthetic and safety advantages. Bumpers are made of various materials that include plastic, fiberglass, steel, carbon fiber, and aluminum.
The upgrade from a standard poly resin bumper gives the owner the option of a durable and light, or a strong and weighty bumper. Bumpers can be matte black or match the paint of the vehicle. Options include less or more ground clearance. Grilles and bumper guards are additional elements that can be added.
New Rims and Wheels
Customizing the rims and tires is another distinct upgrade. Based on your preference you can choose a beefed-up or low-profile tire or tires with wider, more aggressive tread. It is essential that new tires maintain enough brake clearance and suspension and fit the centering hub properly.
The installation should be done at a trusted shop to prevent the steering geometry from being compromised. Rims are available in different colors or styles. They vary from sleek to sporty. Rims are another means of adding character.
Clearcoat Protection
This upgrade suits just about anyone's wallet. Cars have several paint layers. The outer layer is known as the clearcoat. There are products available that remove only the scratches from the clearcoat. For the best car scratch remover, choose one of these products.
3M 39087 Scratch and Removal Kit
Megular's G10307 Scratch X
Megular's G 17216 Ultimate Compound
Mothers 08408 California Gold Scratch Remover
Nu Finish Scratch Doctor
In Review:
Any upgrade from the list will transform your vehicle into a more eye-catching and attractive ride. When it is parked next to other cars that are the same make and model, its character will stand out. Adding too many upgrades causes a cool looking vehicle to be tacky. The most economical choice is removing scratches from the clearcoat.